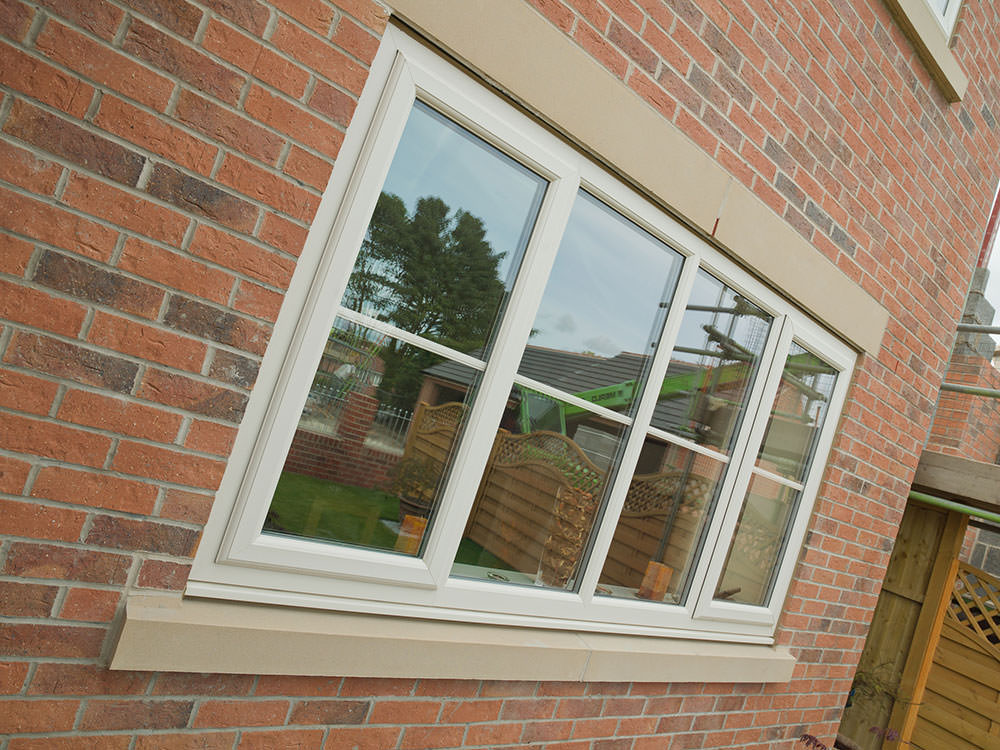 Why Choose Casement Windows?
If you are looking for a stylish and cost effective window, then casement windows are great alternatives to the traditional double-hung style.
A popular and much sought after style, the casement window features a versatile design, their single-lever latches allow for single-hand operation – making them very easy to operate.
Designed to swing open easily, casement windows are perfect for hard to reach places such as behind kitchen sinks.
Casement Window Benefits
There is a wide range of excellent UPVC products available on the market but the casement window offers an affordable and effective design.
High Security.  Casement windows are designed to keep your home very safe and secure.  Hook shaped locks are embedded into the frame to ensure your home is well protected. You can have peace of mind knowing that these windows are very hard to break in to.
Safety. In case of an emergency, these windows will allow for a quick escape. The sash pivot allows the window to open wide, enabling you to safely exit your house.
Low Maintenance. Newer models of casement windows allow you to remove the sashes from their frame, enabling you to clean them more efficiently.
Contact Us
Window Installation Services has a wide range of quality casement windows, available in a variety of colours and finishes. No matter the style of your property, you will find a colour to complement your existing brickwork from our extensive selection. Some of our innovative products will even allow you to personalise your window, by enabling you to choose different colours for the interior and exterior.
Our colour range features the following:
Rosewood/ Rosewood on White
We can offer you an incredible range of casement windows in Milton Keynes. Why not start your online quote today? Click here to get a free online price. You can also reach us via our online contact form, simply fill in your details and our qualified staff will get back to you as soon as possible.