Aluminium Bifold Doors Bletchley
Bespoke Aluminium Bifold Doors
We manufacture and install beautiful aluminium bifold doors in Bletchley.
Quality Aluminium Bifold Doors at Competitive Prices
Aluminium Bifold Doors expertly designed and installed
Aluminium Bifold Doors Bletchley
We create bespoke aluminium bifold doors to residents of Bletchley. Break the barrier between your home and garden with our stylish, modern instalments in your home. An incredibly popular feature amongst homeowners for its contemporary feel, this is a unique addition to your home. 
Achieve a bright and airy space by simply sliding the doors to hide them to the side discreetly. Appreciate every inch of sunlight with thick double glazing, for a well-lit home all year round. Not only this, but the thermal efficiency of our aluminium bifold doors is unrivalled as your property stays warmer for longer.
Whatever your style, we've got you covered. Our range of styles can be customised to suit your liking, while our colour range is vast to give you the best choice of design. We work to your specifications, design a sleek feature in your preference. Aluminium bifold doors are a statement feature to give even the most traditional home a modern touch.
Aluminium Bifold Doors Features
Exceptional Quality
Aluminium is favoured for its durable properties and lightweight feel. We use the highest standard of materials from our suppliers, so our Bletchley customers are thrilled with their purchase.
Customisable
Our made-to-measure aluminium bifold doors cater to every different style of home. To suit your colour scheme and space, we offer a range of colours and handles for a chic addition to your home.
Expert Team
Here at Aspire Windows, we strive to give you the best customer experience. With an expert team of professionals behind the projects, you are in the hands of a reliable company with 20 years of experience.
Versatile
From office spaces to domestic properties, we can cater to your space with our aluminium bifold doors. Ideal for outdoor rooms or even businesses, brighten your area with our installations. Just let us know what you have in mind!
Highly Secure
Your property is safe with us as our expertly designed locking system prevents any unwanted threats from getting inside. Feel comfortable that your home and possessions are secured with our aluminium bifold doors.
Energy Efficient
For the best in thermal efficiency, our high-quality aluminium bifold doors are sealed to prevent any draughts from making their way into your Bletchley home. Keep your house warmer for longer throughout the whole year.
Durable
Aluminium is widely used in the home improvement industry, favoured for its durability and strength. You will be investing in a unique feature that will last for years without deteriorating. To keep it intact, wipe down with a damp cloth to keep the doors looking like new.
The doors are versatile in their lightweight design with an easy to fold-away system. For reliable performance that is long-lasting, our aluminium bifold doors are worth investing in.
Thermal Efficiency
We use exceptionally high-value glazing to improve thermal efficiency around your property. The aluminium frame is fully lined with an incredibly durable sealant that prevents any warmth from escaping.
Economical in their performance, our aluminium bifold doors do their bit for the environment. Your heating bills will reduce as your house will remain warmer for a more extended period.
During the warmer months, slide the doors to hide them and enjoy an open area. For space and style, the products we provide are perfect for any home.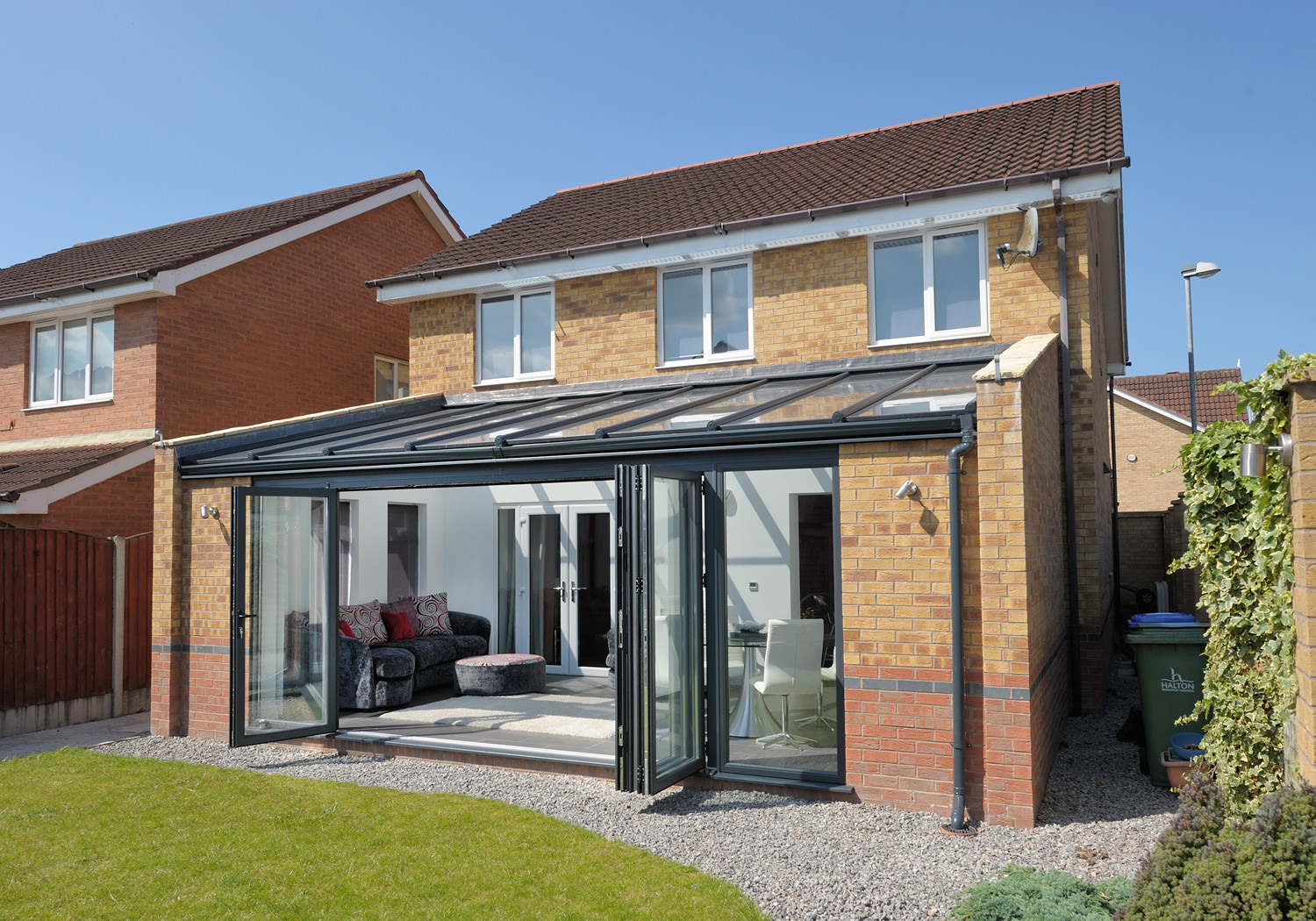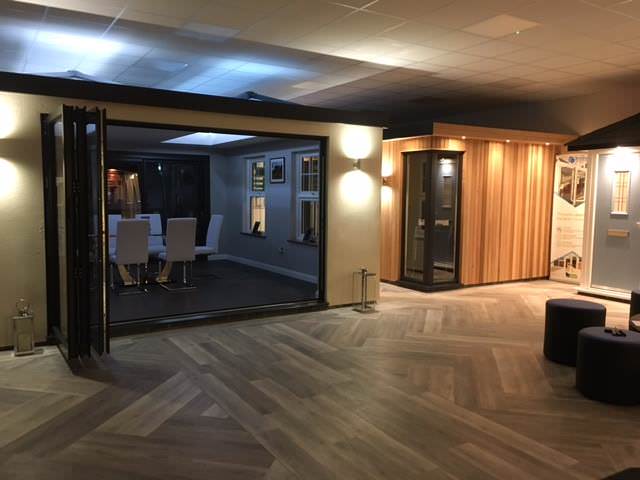 High Security
Keep your Bletchley home safe with our aluminium bifold doors. The multi-locking system that is included in every door handle and frame has been meticulously tested to give you peace of mind.
Have protection from potential intruders with our locking mechanisms and cleverly design profiles. Aspire Windows are determined to make our customers feel as safe as possible within their property.
Our aluminium bifold doors are incredibly secure in their manufacture so you can relax at home.
Weather Resistant
As the British weather is incredibly unpredictable, we shouldn't have to compromise on our doors. Exceptional for keeping cold draughts away from your home, you can enjoy a cosy space. For the wetter days, our sealant borders the entire slimline frame, stopping any rain from entering the building.
The only weather the aluminium bifold doors let in is rays of sunlight – enjoy a bright space by utilising as much daylight as possible. Ideal to make a space in your home elevated with a well-lit atmosphere without rinsing your electricity bills!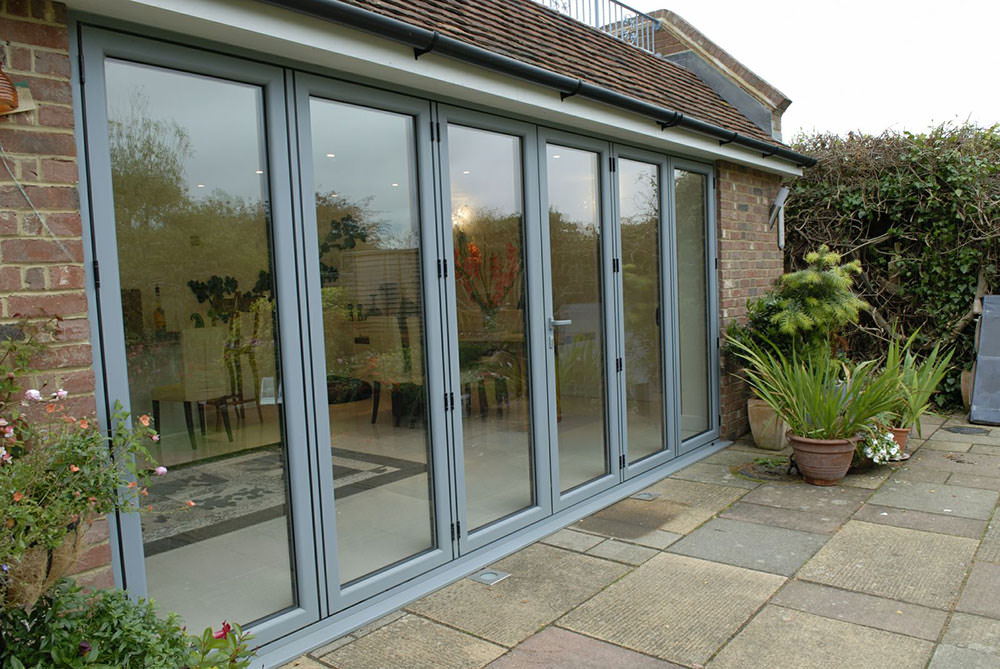 Why Choose Us?
Fantastic Quality
For quality installations, we provide you with an incredible standard. We believe our Bletchley customers deserve top range features with professional service. 
Cost
We make every set of aluminium bifold doors to each customer. Choose your design and space, and we'll give you an instant quote using our free online tool!
Domestic & Commercial
If your property is domestic, or your new installation is for a commercial property, we can cater to you. Get in touch today to see what we can do for your space.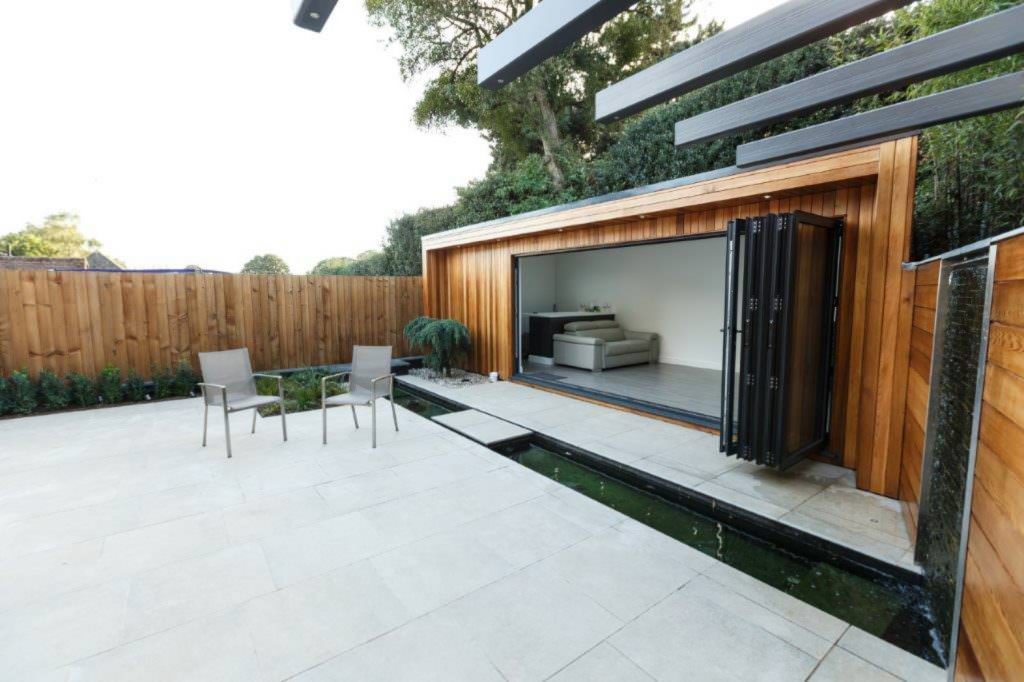 Aluminium Bifold Door Prices Bletchley
Our bespoke aluminium bifold doors are made to measure for each one of our Bletchley customers. Our top range materials ensure you have a feature worth investing in.
Providing you with exceptional service, we don't cut corners when it comes to design and installation. We are with you every step of the way.
Use our free online quoting tool today to get an instant price on your design. Input your measurements, choose your style, and we can give you a quote! Try different styles to see what best suits you!
If you have any questions about our aluminium bifold doors, drop us a message using our contact page. If you want to speak to one of our team directly, call us on 01908 886280, and we'll try our best to answer your queries!
---