Guttering Milton Keynes
Aspire Windows offer a comprehensive guttering solutions, ideal for all types of homes throughout Milton Keynes and the surrounding Buckinghamshire areas.
Guttering Prices
Get a free quote on installed guttering
Guttering Solutions For Your Home
Guttering is a very important addition to any property, ensuring water can be directed away from your home safely, and to the benefit of your drainage.
Located in Milton Keynes Buckinghamshire, Aspire Windows have established themselves as the leading supplier and installer of seamless guttering for more than twenty years. Alongside full guttering replacement, we also offer guttering repair work for damaged guttering.
Each and every one of our replacement guttering jobs is bespoke. We cut all guttering to the exact measurement of your home, for the perfect fit.
Our guttering is available in a large variety of styles, colours and materials, ensuring you can find the perfect finish and appearance for your property. We offer our guttering products to all types of homes, please give us a call if you would like further details.
Why Is Guttering Important
If not correctly dealt with, rainwater could damage parts of your roof, leading to more extreme and expensive improvements such as roof replacement. Our guttering systems direct water safely away from your home, reducing the risk of leaking into your roof and damaging the wooden structural beams.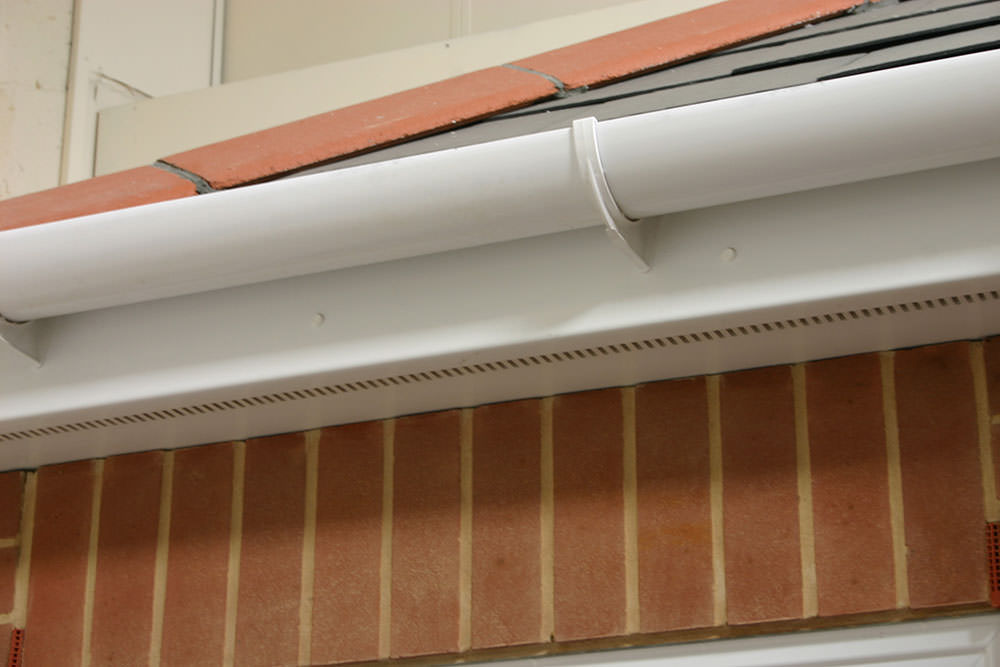 Where Does Water Go?
Once rainwater is in the guttering system, it will safely make its way down to ground level through a specifically set up network open and closed pipes. Once on ground level, you have a couple of options as to where the water goes.
You may choose for all the water to be guided into underground drain pipes, into the national grid system and off to be treated. If you're a keen green fingered gardener, you have the option to divert some of the waste water into a tank. Thiscan be used to water plants and the lawn, especially useful during hot summer days.
Areas We Cover
We offer our full installation guttering service in Milton Keynes, Buckingham, Bedford, Northampton, and the surrounding Buckinghamshire towns and villages. Aspire Windows do work outside of these areas, depending on what the work entails. For further details, please get in touch for further details.
Guttering Prices Milton Keynes
We offer competitive prices for our full service, supply and fit for guttering and roofline products. For your convenience, we have invested in leading quotation software that enables you to generate guttering prices within two minutes. Simply choose the style of house and guttering you are most interested in, and get your price.
If you'd rather discuss your guttering project with us, get in touch via our contact form or give us a call on 01908 886280
---