Aluminium Bi-Fold Doors Slough
Bespoke Aluminium Bi-Fold Doors
We install energy-efficient, bespoke Aluminium Bi-Fold Doors in Slough and surrounding areas.
Quality Aluminium Bi-Fold Doors at Competitive Prices
Aluminium Bi-Fold Doors designed, supplied and installed
Aluminium Bi-Fold Doors Slough
Modernise your home with our range of aluminium bi-fold doors in Slough. Compliment your home or commercial property with a stylish fitting, widening your space. Perfect for a modern or traditional home for those wanting to add a contemporary feel. Wow your guests with our aluminium bi-fold doors uniting your indoor space with your garden.  
The aluminium bi-fold doors work by folding away neatly across the sliding mechanism. Utilising as much space as possible, you can directly fold the doors away when you want to enlarge your space. On the colder days, the aluminium bi-fold doors make a great wall replacement, inviting ample light into your home. 
The double-glazing glass lining your feature will retain heat exceptionally. The air pocket will stop any unwanted draughts from seeping in keeping your space warm in the winter. Take advantage of the warmer weathers with the easy-sliding aluminium bi-fold doors.
Aluminium Bi-Fold Doors Features
Long Lasting
Easy to maintain with a quick wipe down, our aluminium bi-fold doors are incredibly durable. They are certainly an investment you can be proud of.
Competitive Prices
Here at Aspire Windows, we offer excellent prices to suit our Slough customers. We can work with your budget to design a fantastic feature for your home.
Professional Service
We have been in the home improvement sector for 20 years. Therefore, you can trust that we will deliver a reliable and efficient service.
Bespoke
We customise all of our aluminium bi-fold doors for Slough residents. Just let us know what style you want, and we'll produce a beautiful feature.
High Security
Our aluminium bi-fold doors are of the highest grade regarding security. This makes it incredibly durable and secure. Our great locking system will give you peace of mind that you are protected.
Thermal Performance
With high-performance glass retaining heat, you won't have to worry about rising energy bills. Do your bit for the planet with your instalment.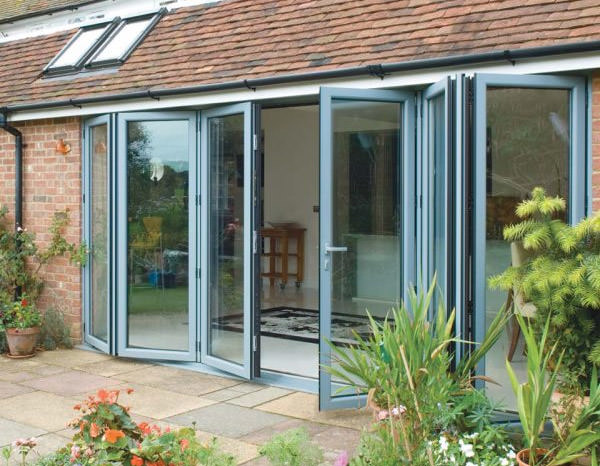 Versatile
Our aluminium bi-fold doors can be used for a variety of locations. Get exceptional quality in offices, businesses or at home. If you want our designs to modernise an office space, our doors keep the room at a comfortable temperature so you can optimise your working environment.
Maybe your new doors are for your kitchen to create a bright space for cooking and preparing. Whatever your reason, use our free online quoting system or get in touch today.
Ideal Year-Long
The materials we use for our aluminium bi-fold doors are vigorously tested against all weathers. For a room that remains cosy in the winter, our seals and strong aluminium core are unrivalled. To open a lounge that stays warm and comfortable, this is the perfect solution.
However, during the months that the warmer weather seeps in, use the easy-slide mechanism to hide away the aluminium bi-fold doors. This invites in the beautiful weather and allows excellent ventilation throughout your room.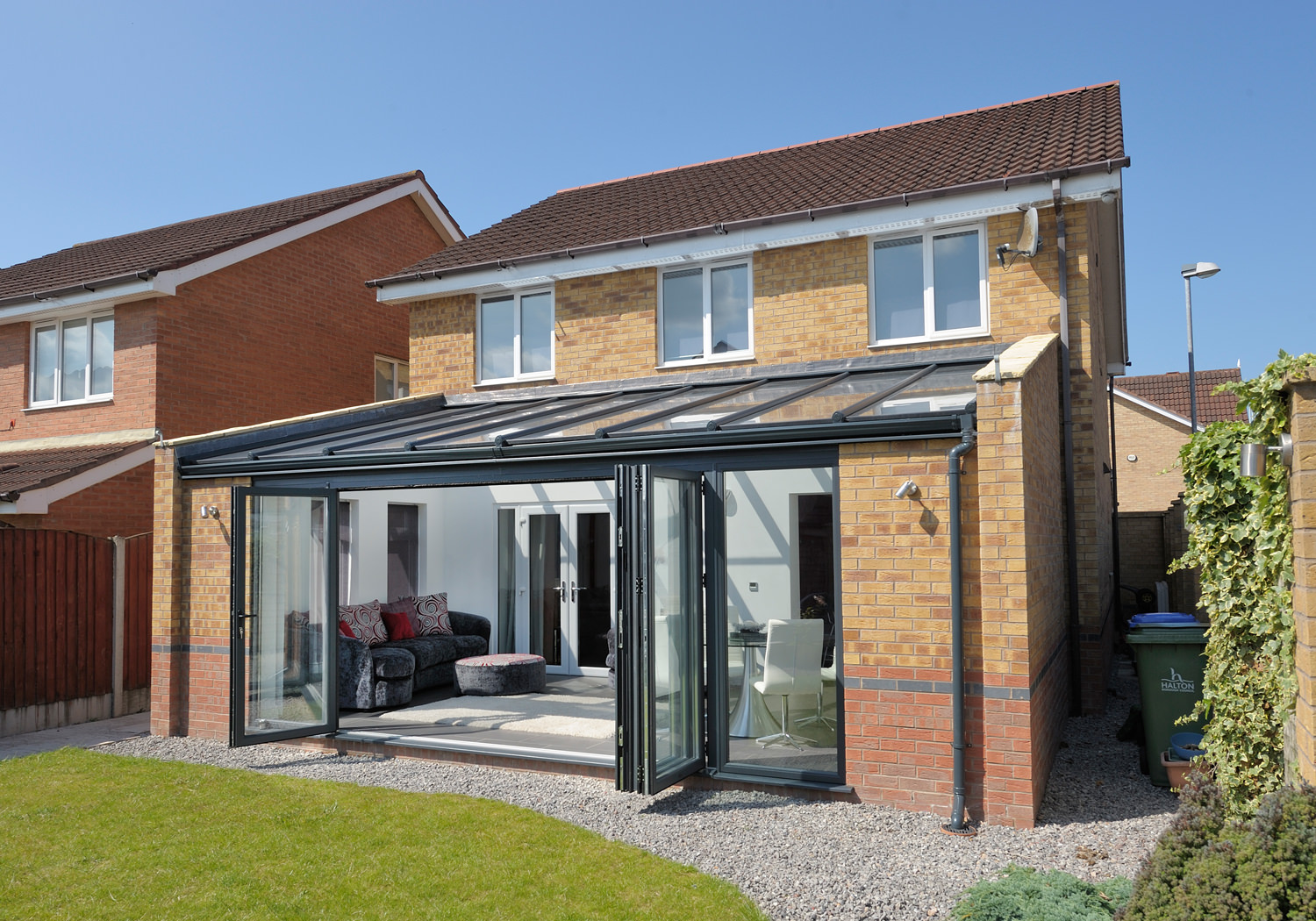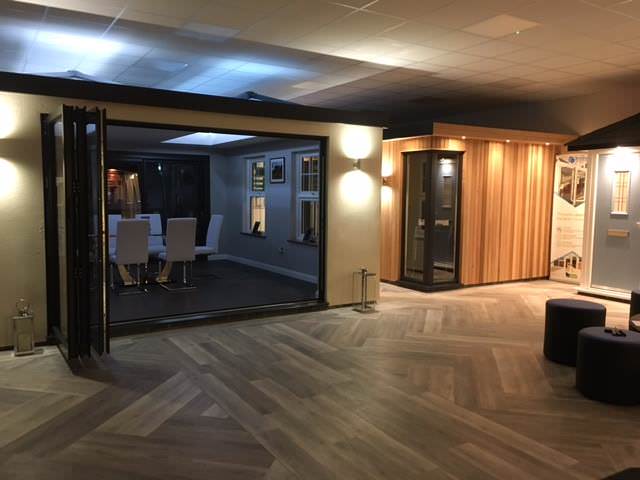 High Security
Aluminium is widely used in home and commercial improvement for its strength and versatility. However, with the chic styles we offer, you don't have to compromise when it comes to style. The core is robust against potential intruders and strong weather.
The multi-point locking system is superior in its protection, giving you peace of mind. The locking systems are incredibly resilient against those trying to force entry. With your new aluminium bi-fold door, you can trust that your room is secure.  
Energy Efficient
With incredible air-tight seals, your doors will retain heat for longer. It's is vital to reduce your carbon footprint as significantly as you can. Our aluminium bi-fold doors create a thermal barrier, trapping air within the pockets, thus saving you money on your heating bills.
An essential investment that's protecting the environment, you will improve the heat retention of your space. Save money with our aluminium bi-fold doors.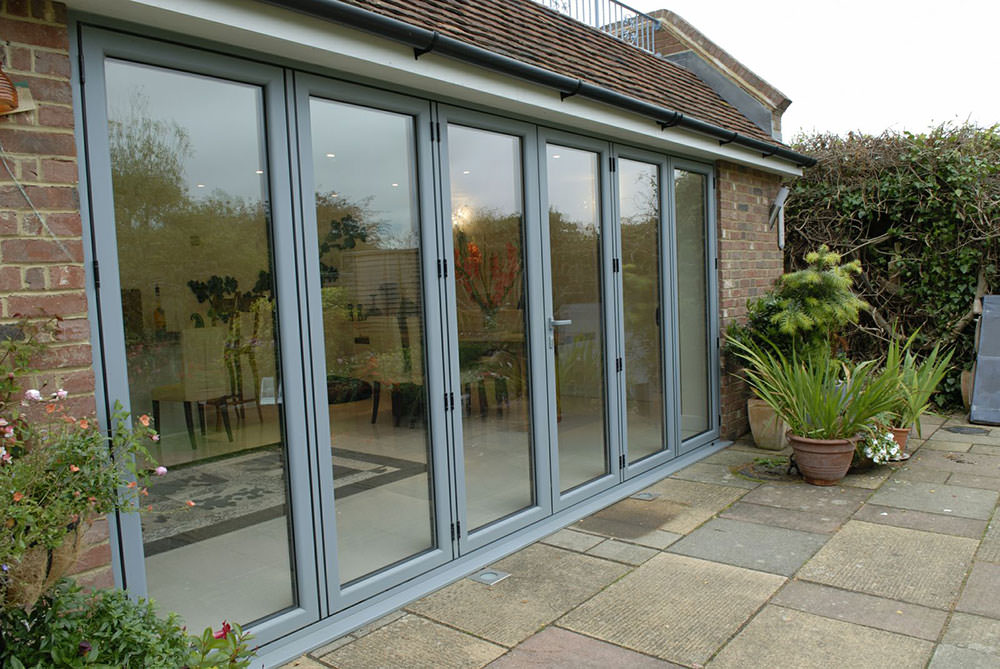 Why Choose Us?
Quality
The providers of our materials, Smarts, are leaders in the field. You won't be short on quality and design as we provide the highest quality products for your aluminium bi-fold doors.
Cost
Use our online quoting tool for instant costs of your new instalment. We provide competitive prices for our Slough customers, working with your budget.
Domestic & Commercial
Whether your new aluminium bi-fold doors are a domestic property or commercial use, we've got you covered. We've worked on a variety of spaces, so let us know what you have in mind.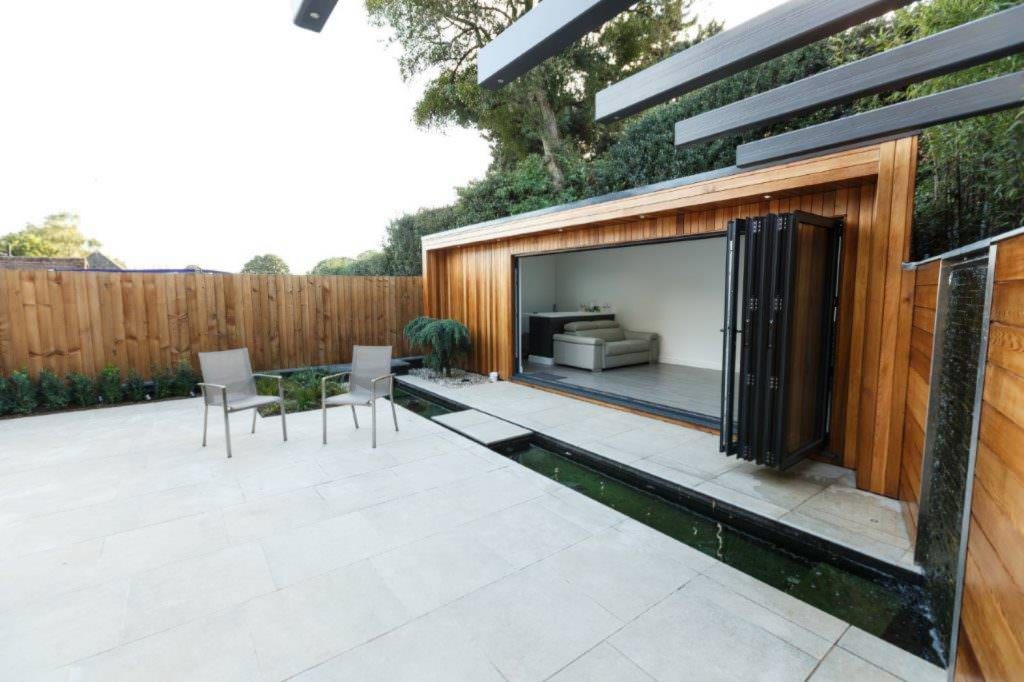 Aluminium Bi-Fold Doors Slough
For a stylish and secure entrance, why not go for our aluminium bi-fold doors? We offer excellent prices for our Slough customers.
Use our online quoting tool for an instant price; just put in your dimensions and choice of style, and we'll do the rest.
Alternatively, drop us a message on our contact page, or ring us for a chat on 01908 886280. We're happy to answer any queries you may have, or let you know what else we can offer you.
---