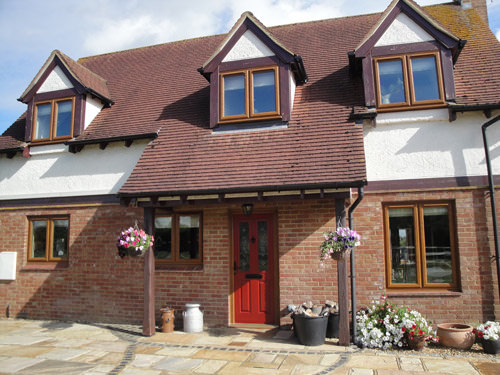 Double Glaze Your Milton Keynes Home
Double glaze your Milton Keynes home and be prepared, whatever the weather. Winter can be an unfortunate time of year for our household finances, with many of us indulging in our indoor heating, by cranking up our radiators in a bid to escape the bitter cold.
Having made it to February, we traditionally look forward to promises of warmer weather, but with the current climate being so unpredictable, we can no longer rely on our seasonal system.
Properties across the UK are now fitted with double glazed windows as standard, and those still with single paned windows, are now choosing to update their windows in favour of more energy efficient ones.
Single paned windows allow heat to pass through far too easily, making a home expensive to heat, and are less energy efficient then there double glazed counterparts.
Double glaze your Milton Keynes home and see an improvement in your household energy bills. A double glazed window will help prevent warm air from escaping your home, by creating an effective insulating barrier so that little – to no air can leak through the panes.
Stylish and attractive, double glazing still proves to be a popular choice for home improvement, coming in a wide range of affordable designs, styles and colours.
Selling your home? Buyers are more likely to be drawn to a double glazed property, making double glazed windows and doors excellent investments. Double glaze your Milton Keynes home with the help of Window Installation Services, we have an extensive range of double glazed windows and doors.
Browse through the latest designs courtesy of our online quote builder, and get instant prices for your favourite designs.