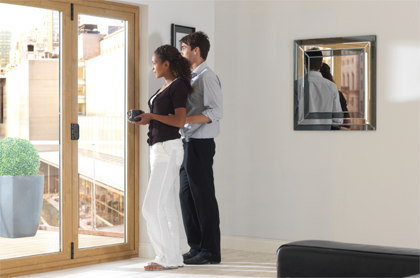 Trusted Double Glazing Installers
Looking for double glazing installers in Milton Keynes? Window Installation Services has over 20 years of working knowledge and industry experience. Specialising in both commercial and domestic installations, our customers benefit from cutting edge designs and quality glazing.
Our reputation is built upon our reliability and trustworthiness and a lot of our business comes from word of mouth recommendations.
Our experience ranges from private properties to schools and hospitals, our staffs are highly qualified and work hard to deliver an outstanding service.
Experienced in building maintenance and repair we can carry out work to your existing installations too. We repair and replace any old double glazing units.
Our range of double glazing products also includes fascias, soffits and UPVC cladding.
With years of experience supplying and fitting double glazing, we are fully accredited and registered with industry regulatory bodies such as: Certass, Checkatrade and The Guild of Mastercraftsmen. We also offer a fully backed guarantee with QA National Warranties.
Double Glazing in Milton Keynes | Instant Double Glazing Prices
Get instant double glazing prices on our website courtesy of our double glazing prices calculator too see how much your double glazing will cost.
Thanks to our double glazing prices calculator, you can now view our wide range of windows and doors all from the comfort of your sofa.
Based in Milton Keynes, we can provide you with a wide range of UPVC windows and doors, as well as aluminium double glazing.
Our double glazing collection boasts the latest styles and designs. Choose from a wide range of colours and finishes as well as high security locks.
Contact Us
You are sure to find what you are looking for from our wide collection of double glazing products. For more information on our quality range, please call us on: 01908 366 621.
Or click here to start your free double glazing quote today.