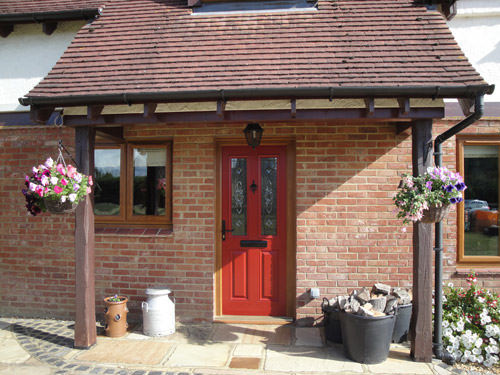 Composite Door Prices
Get instant composite door prices courtesy of our clever online pricing system. Our online pricing system features our stylish range of composite doors, allowing you to get instant online prices for your favourite styles and designs.
Here at Window Installation Services, we can offer you fantastic prices for your composite doors. Simply enter you double glazing measurements into our system and receive a unique quote within a matter of minutes – it's that easy. 
Designed to emulate the look of traditional timber, these doors combine stunning aesthetics with quality design.
Our Composite doors come in a wide variety of designs and colours, so whatever your personal preferences, you are sure to find the perfect door for your property. 
Our easy to use online pricing system will guide you through the whole pricing service, presenting you with our varied Composite door collection. Better yet, our online quoting system is absolutely free.
Robust and long lasting, these doors come with a choice of high security locking systems to ensure that your property and belongings are perfectly safe. All our composite doors are approved by the Association of Chief Police Officers' Secured by Design scheme and the Police Preferred Specification PAS23 & PAS24.
Window Installation Services has over 20 years experience within the double glazing industry, and has provided many satisfied customers with quality Milton Keynes double glazing.  
We have built an excellent reputation thanks to our team of highly qualified builders and fitters, who deliver exceptional installation services.
Your property will be in very safe and professional hands with Window Installation Services. An established and reputable company, we pride ourselves on delivering high quality double glazing.
Get Composite door prices with Window Installation Services, access our website to begin your free online quote. Alternatively, you can call us on: 01908 366621 and our friendly team will be happy to help with your enquiry.